Specialties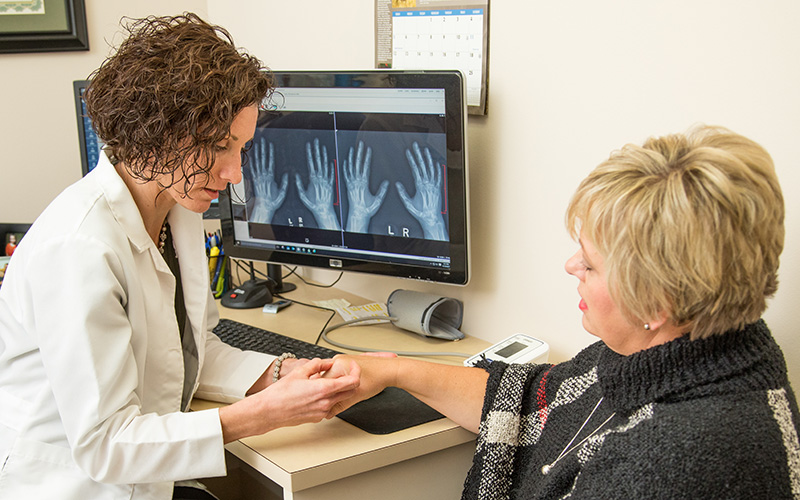 Arthritis Center of Nebraska specializes in arthritis and arthritis-related disease.
Arthritis Center of Nebraska is dedicated to helping people with rheumatoid arthritis, osteoporosis, autoimmune diseases and other musculoskeletal conditions. We use the latest technological advances and innovative medical treatments to restore musculoskeletal health and enhance wellbeing.
We specialize in comprehensive arthritis diagnosis and treatment.
Arthritis Center of Nebraska is your one-stop source for the diagnosis, treatment, and management of a variety of arthritis-related diseases. Our nurses have extensive education to help patients better understand their disease and the medications we use to treat arthritis conditions. We offer hands-on instruction so patients are comfortable with self-injection techniques. We are experienced with these diseases and conditions:
Our board certified rheumatologists and medical professionals understand the latest innovative treatment options available, and take the time to educate patients on ways they can become active participants in their own care.
On-site services allow us to create customized treatment plans.
With your convenience and comfort in mind, Arthritis Center of Nebraska provides an exceptional variety of services on-site. That means you will never have to leave our offices for laboratory services, bone mineral density testing, injection therapy, infusion therapies, and so much more. We even conduct clinical research programs that can further address your specific needs.