Other Services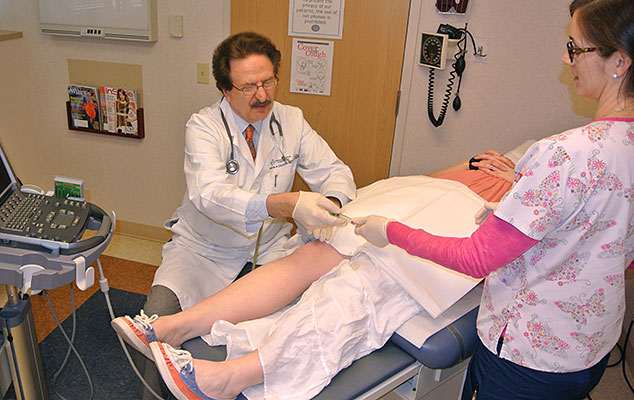 Joint Aspiration and Injection Therapy
Diagnosis and treatment of arthritic conditions often requires removal of joint fluid from symptomatic joints in order to provide an accurate diagnosis. The doctors at Arthritis Center of Nebraska will evaluate the joint fluid to help determine the nature of the underlying joint condition, including autoimmune, crystalline and infectious forms of arthritis.
Appropriate injections can help improve symptoms and signs of arthritis in both inflammatory and degenerative arthritis due to osteoarthritis.
Depending on the nature and severity of symptoms, the injection of hyaluronic acid reduces pain and inflammation and is utilized with discretion at appropriate intervals.
Nerve Conduction Testing
Arthritis Center of Nebraska has on-site diagnostic equipment to help confirm the diagnosis of carpal tunnel syndrome. Depending on your insurance, we may be able to perform nerve conduction testing during your visit to our clinic.