Education
Is it safe? In wake of pandemic, risks and rewards vary by activity.
By now, you know the basics of how to protect yourself during the COVID-19 pandemic. But as directed health measures relax and more of us get out and about, you may wonder which activities are safe and which aren't.
Low-risk activities
Going to the doctor — The safety protocols in place make your healthcare provider's office one of the safest places outside your own home. Learn more about the in-office safety measures at Arthritis Center of Nebraska.
Shopping — Wear a mask, maintain 6 feet of distance and wipe down your cart before shopping. Make a plan so you can be in and out quickly, and avoid peak times.
Going to the park — If you follow normal safety measures, the fresh air will do you good. Be sure to wash your hands when you return home.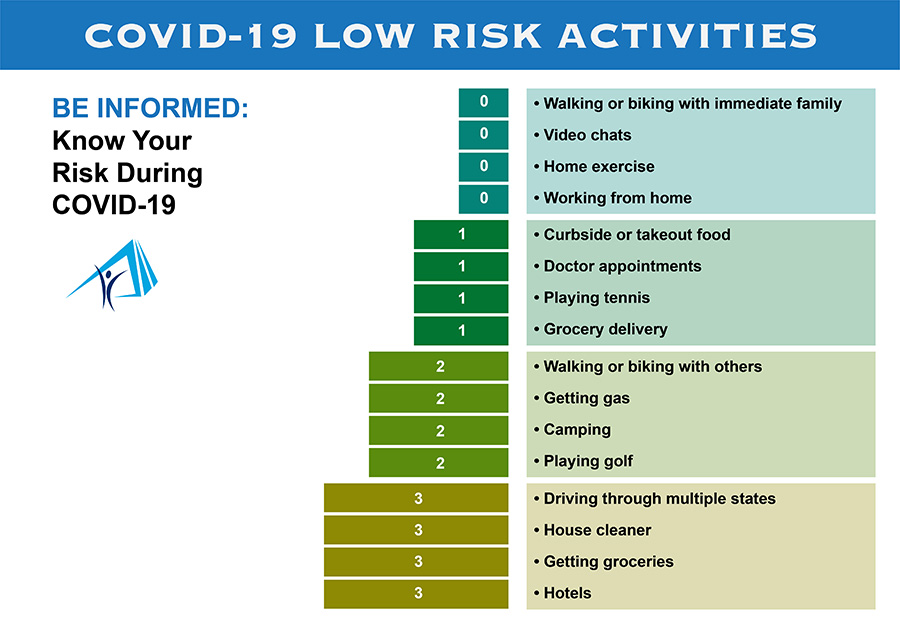 Moderate-risk activities
Exercising — Outdoors is best because the virus disperses quickly in the open air, and it's easier to maintain social distance. Going to the gym is more problematic. Be sure to wipe down all equipment before and after use.
Eating out — Outdoor seating presents less of a risk than eating indoors. In any case, make sure the tables are adequately spaced and staff are wearing masks.
Getting a haircut — Both you and the stylist should wear a mask. Keep it to a quick trim and leave more complicated styling for a later time.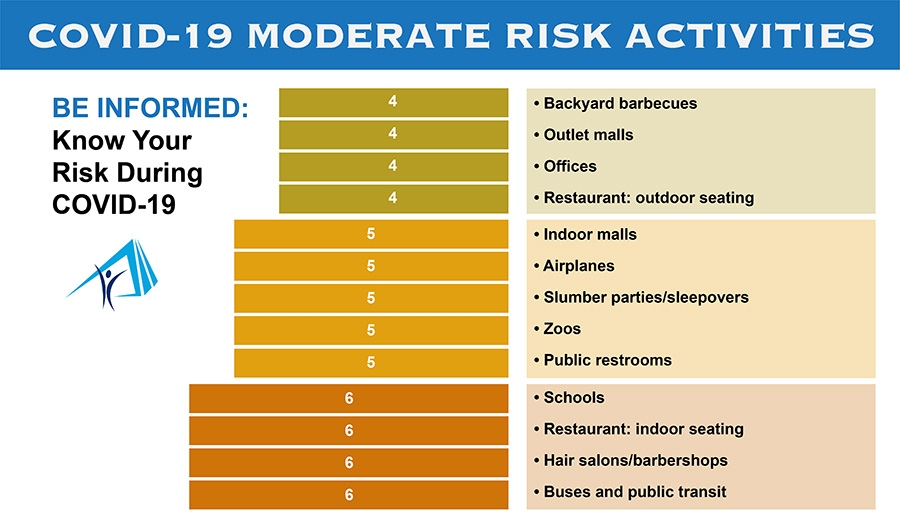 High-risk activities
Social gatherings — Outdoor gatherings are best, especially if standard precautions are observed and numbers are limited. Large, indoor gatherings are still risky.
Going to a bar — Social distancing is difficult, masks are usually removed, and shouting and singing tend to spread virus-bearing droplets more freely. Take a raincheck for now.
Air travel — At the airport, you're liable to encounter people from all over, including places where the virus is more prevalent. Onboard the plane, social distancing may be impossible.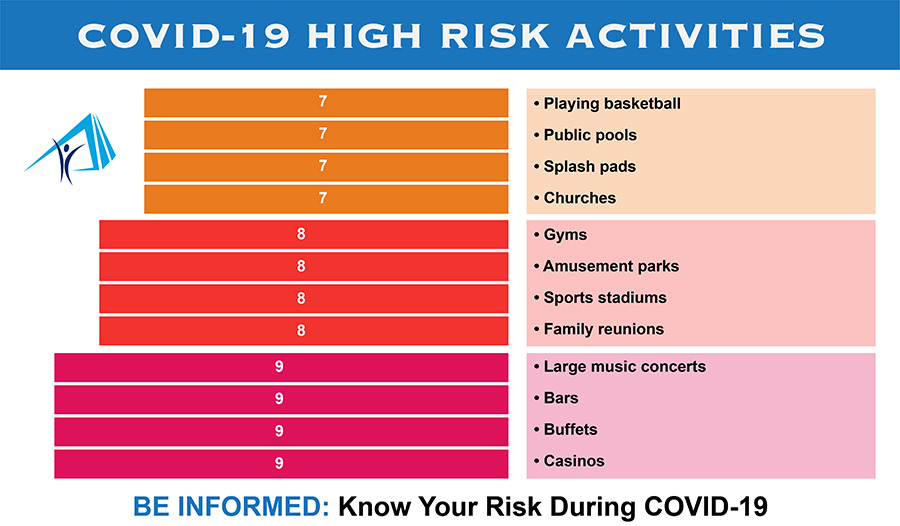 Other activities, such as church services, are highly personal and more difficult to quantify. Call ahead to see what precautions are being taken and use your own best judgment.
More Information:
For more information on coronavirus and how it can affect those with arthritis, here's a valuable Q&A resource from the Arthritis Foundation.
On Aug. 13, the U.S. Food and Drug Administration authorized...

A new Global Plasma Solutions (GPS) air-cleaning system will result...

From the American College of Rheumatology and the Arthritis Center...